January 2020
Open Sky Community Services, a Worcester human services nonprofit, has appointed new executives for operations and finances.
PHOTO | COURTESY Anthony Consolmagno
Anthony Consolmagno is the new executive vice president and chief financial officer and Matthew Small is the new chief operating officer. Open Sky announced their appointments Wednesday.
Consolmagno replaces Philip Ingersoll-Mahoney, who retired after a tenure including a longtime role as CFO of Alternatives Unlimited, one of two predecessor organizations of Open Sky, along with The Bridge of Central Massachusetts. Consolmagno joins Open Sky from AllWays Health Partners in Somerville, where he held several roles including corporate controller, manager of finance and medical economics, and director of financial planning and analysis.
Consolmagno earned both his undergraduate degree in economics and management and his MBA from Clark University in Worcester.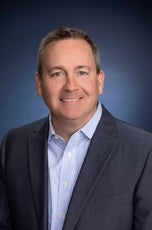 PHOTO | COURTESY Matthew Small
Small has more than 25 years of experience in human services, most recently as senior vice president of program operations for The Home for Little Wanderers in Boston. He has a bachelor's degree in sociology from Bridgewater State University and a master's degree in social work from Simmons University in Boston.